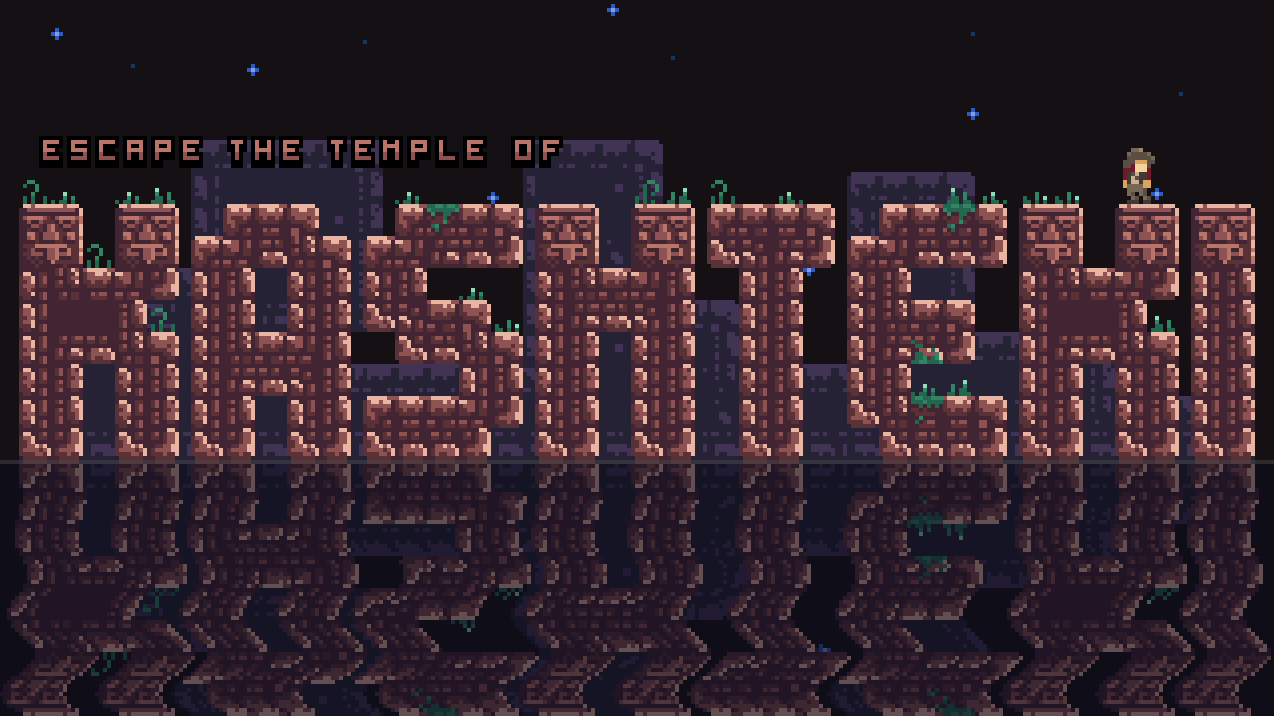 Temple of Kashteki
A downloadable game for Windows and Linux

Made for the
Pursuing Pixels James Jam Game Gam

Things that were made before the game jam started
Part of the character animations were based on another game, specifically the hat from the main character of Dracunite
General purpose stuff that was made previously includes: player controller, level manager, tilemap manager, damage code, scene changes, sfx management, state machines
Some of the effects shaders were premade, including the water and the boss effect
A platformer template project that I've made some time ago and have been slowly updating.
The HTML version will no longer be supported. I'm fixing a bunch of bugs but will only have a downloadable version.